E-Safety
Safeguarding team: Stephanie Nagy, Nicola Cryer and Tracy Bunko.
We are genuinely delighted that Oakfield Park is receiving exclusive access to our Safer Schools App. This is provided in partnership with Zurich Municipal and Ineqe Safeguarding Group.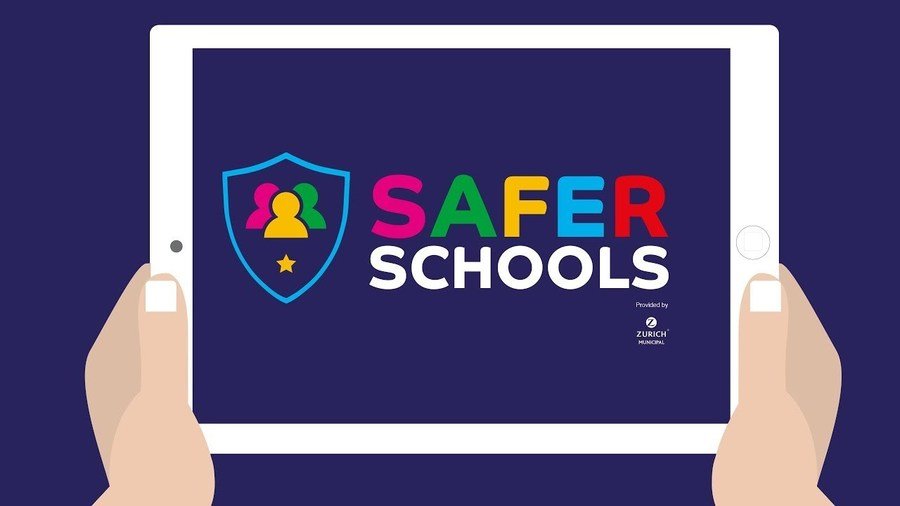 What is the App?
The Safer Schools App is your school's digital safeguarding communication and training toolkit. It has been designed by safeguarding professionals to help make your entire school community safer online. Our online contextual safeguarding information is tailored to specific roles providing your school with access to contemporary, credible and relevant content. Our Safer School's App will help you educate, empower and protect your entire school community.
Go to your App Store and download today.
Login to your App
1. Select your school from the dropdown menu and click 'continue'.
2. Enter the four digit entry code, please email ncryer@oakfieldpark.wakefield.sch.uk.
Useful Links

Free Online E-Safety for Parents Course which creates awareness of online threats. Includes free guides on how to set up Parental Controls for your devices.
Autumn 2015 saw the release of this excellent new website. It was developed out of a partnership between CEOP and The Parent Zone and contains lots of good eSafety advice.
www.thinkuknow.co.uk – The Child Exploitation and Online Protection (CEOP) Centre has set up its own website which has been designed and written specifically for children, young people, teachers, parents and carers.
www.kidsmart.org.uk/

– Kidsmart is an award winning internet safety website for parents and those working with children. It has been developed by the children's internet charity Childnet International and has excellent information on many of the technologies used by children, with guidance on how to 'stay safe' online.
www.myresearchpapers.com

– Here you will find writing tips, advice and resources to help young people write school essays without efforts.
www.bullying.co.uk

– One in five young people have experienced bullying by text message or via email. This web site gives advice for children and parents on cyberbullying.
www.chatdanger.com/

– This website is about the potential dangers with interactive services online like chat, IM, online games, email and on mobiles. It provides information, advice, true stories and games. The resource page also contains a number of links to other useful websites.
http://parents.vodafone.com/

– Being very accessible, this provides information and guidance to parents to help under the digital world. There is also an online test to see how much you know.
www.internetmatters.org

– Lots of guidance and articles for parents about keeping their children safe online.
www.digizen.org

– A website designed to strengthen awareness and understanding of what digital citizenship is. It encourages users of technology to be and become responsible DIGItal citiZENS.
A Social Story on Internet Safety
Staff - Keeping Safe Online While Working from Home
Do not use personal devices (where possible) to do school work.

Be aware of your surroundings. Make sure nobody can see over your shoulder.

Try not to write down passwords. This can be difficult with the amount of passwords we are expected to remember but just think about what would happen if you lost that paper and somebody found it.

Always use your work email for school related business. Do not email documents that contain sensitive information. If you need to; Always password protect these type of documents, send the file in one email and then email the password in a separate email.

Never share your passwords, even with other staff.

If you are sent a photo or video containing a child or children make sure you delete it and report on school pod.

If you need to contact a family never use your personal email address and never give them your personal phone number. If you need to call them whilst at home make sure you withhold your number by dialling

141 before their phone number.

If you are using a school device at home be careful what websites you access. Think about what would happen if your Internet history popped up on the whiteboard when you come back to work.

Do not talk about or discuss work specifics on social media, including what's app. Keep to phone calls.
10. When sending an email only click Reply-All if you are certain everyone in the email chain needs to see your reply and double, or triple, check that you are sending your email to correct person.
Nicola Cryer 2021
Click here for the Professionals Online Safety Helpline