School Council and Student voice
Our current School Council members are working hard to give all students in school a "voice" and support the Senior Leadership team in making decisions which involve the students, through regular meetings with the Assistant Head Teacher.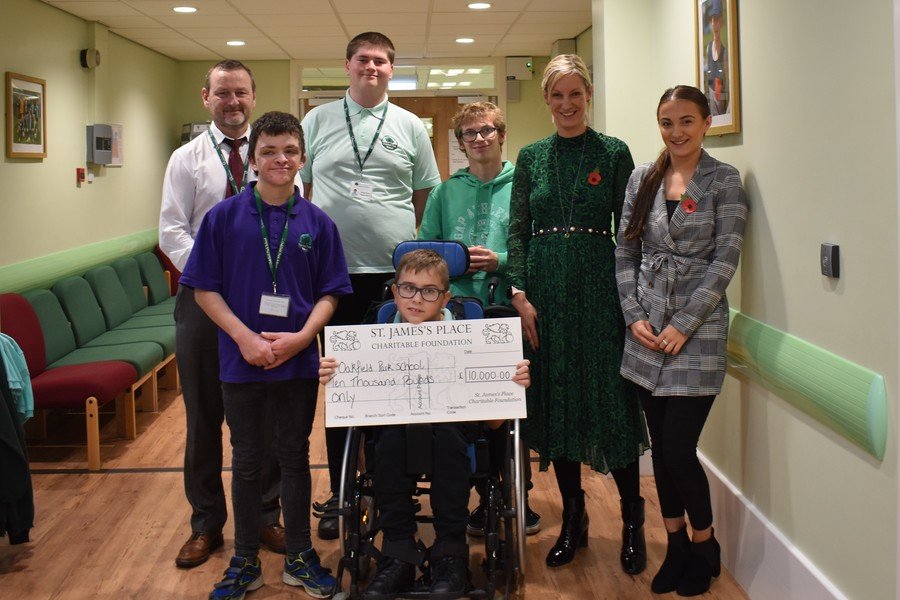 Above: School council were presented with a generous donation of £10,000 for lighting and audio equipment to establish a dedicated sensory room for students with profound and multiple learning difficulties from St. Jame's Place Charitable Foundation.
Below: School Council undertaking a community litter pick last year.