Subjects
Communication
Communication is a basic human right. This is a right which everyone has, no matter what their barriers.
A Total Multi-modal Communication Approach, which includes all modes of communication, is used throughout the teaching and learning process at Oakfield Park School. Communication systems are differentiated according to the communication needs and abilities of our students. Methods include: Intensive Interaction; Objects of Reference; Photographs; Symbols; Visual timetables; Picture Exchange Communication System (PECS); Sign Supported English (SSE) used generally, and BSL with appropriate students; Voice Output Communication Aids (VOCAs); Eye-gaze. Methods vary according to the particular needs of the students. School uses Augmentative and Alternative Communication (AAC) equipment, some of which belongs to school, some of which belongs to individual students. We work with the SALT to ensure appropriate resources are deployed and staff are able to support students effectively.
Our students follow the National Curriculum at an appropriate level for the ability of the student, which may include pre-language skills through to higher level skills. Communication progress is reported on through annual reports, through regular assessments, and in KS4 and KS5 through ASDAN units. Progress in communication is discussed at all annual reviews and EHCP meetings.
Students develop their ability to use appropriate communication methods within their classes and to generalise these skills across school and within the wider community so that when they move on, they have a successful, transferable communication method which empowers them to be as independent as they can be.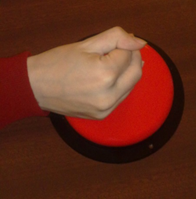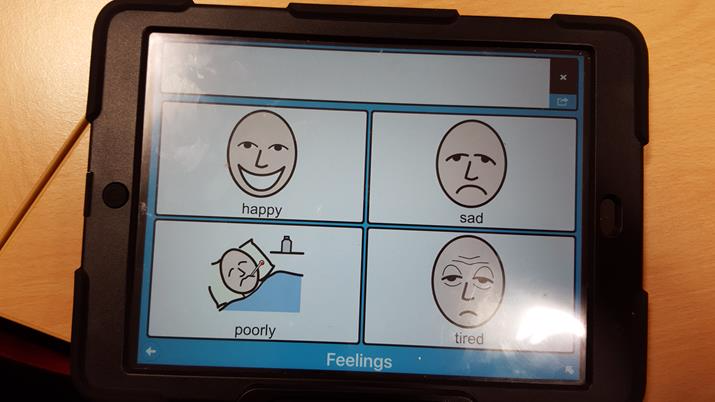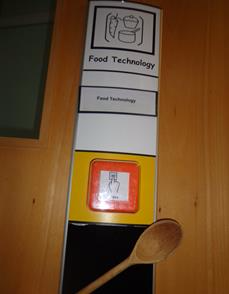 Maths
At Oakfield Park School we want maths to be fun for pupils and to feel relevant in their lives. For this reason we try to deliver our maths through practical tasks, also making time for mathematical 'play' opportunities and for pupils' own particular interests.
We work with a broad definition of maths, which includes the many early cognitive skills which must be addressed before formal maths can become meaningful. We also address the areas of number, measurement, geometry and data handling.
In addition to discreet teaching, maths is integrated into the wider curriculum, covering the use of money, measuring and weighing and other related life-skills, in lessons such as Community, Food Technology and DT, to reinforce learning opportunities.
Writing
At Oakfield Park, our students combine development of their writing skills along with writing for a purpose using a thematic approach to capture their interests.

Every young person is taught writing in line with National Curriculum and their academic ability. This ranges from body awareness through to forming words and sentences in a pictorial, written or typed form.
In school we have a range of writing resources to support the development of mark making, gross and fine motor control through to resources to support young people in developing their control of writing tools. We also make use of technology for students whose motor control is not developed enough to physically write but are able to verbally form words and sentences or select them using a touchscreen or keyboard.
Heavily differentiated, personalised teaching and target setting alongside a range of themes supports teaching and progress of young people from a wide range of starting points.
A broad range of writing styles such as poetry, story writing, lists, labeling, posters, and many other information sharing formats. Throughout this we develop skills such as sequencing and phonics linking closely with reading and communication areas of Literacy.
In preparation for independent living young people are supported to write shopping lists and recipes and follow written instructions/ sequences. Some students are also supported to write letters and CVs in preparation for work experience, working life or further study.
We offer accreditation for writing though ASDAN entry level certificate and through Functional Skills qualification at Entry level. This is done throughout Keys Stage 4 and our Post 16 departments. We aim for young people to leave Oakfield Park with an appropriate qualification in writing to reflect their ability.
Reading
At Oakfield Park, reading is taught in a differentiated manner considering the individual student's ability, needs and learning style. Staff identify the phase of reading skill that each student is working at and develop engaging and motivating learning experiences that target the next step. We use objects of reference, photographs, symbols, flash cards and signs to support students in their development of decoding skills. We offer phonics-based work with a multi-sensory approach so that students hear, see and touch the letters and letter-combinations that form the foundations of reading.
A numerous reading schemes are available such Planet Wobble, Oxford Reading Tree, Ginn, All Aboard, Fuzz Buzz to name but a few. There are a variety of websites that support reading for instance:
We also benefit from a well-equipped library, eBooks, reading eggs subscription, sensory stories, bag books and regularly create personalised books that provide a wide range of texts for students of all key stages can enjoy.
Shared reading, guided reading and group discussions help our more able readers to explore the meaning and qualities of texts in depth. All students are encouraged to enjoy books and responding to texts independently. A lunch-time club provides multi-sensory readings of favourite stories and visiting drama companies bring classic tales to life. Many of our students also enjoy regular visits to local libraries.
Poetry, drama, fiction, non-fiction and media texts are presented in forms and styles that engage our individual students in the ways that best suit their learning styles. Modern, traditional and classic texts are also made accessible to all by creative and carefully differentiated teaching. Reading progress is measured using B Squared assessments, teachers record the progress the pupils make and use these steps to build a bigger picture of the pupils' learning and achievements to plan for future learning experiences.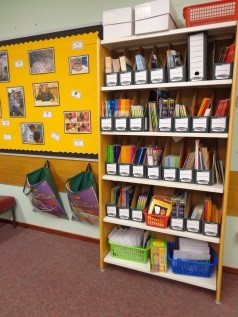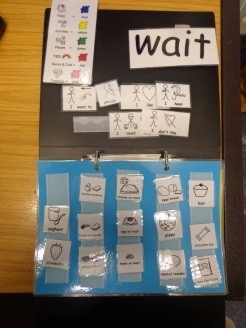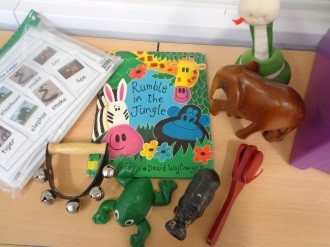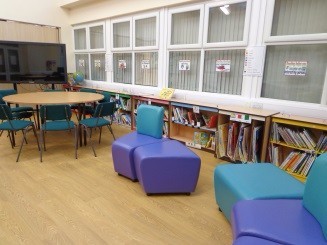 Reading schemes PECs books Sensory stories School Library
Science
Science plays an important part in finding out about our world and making sense of it. At Oakfield Park the programmes of study relate to the New National Curriculum but are reduced in number, and focus on areas which are most accessible or meaningful to students. For some students science work involves developing concepts of cause and effect, and acting on the environment. For others active exploration leads to making observations and anticipating what might happen. Some students go on to recall factual information, offer explanations and ask questions. Where possible science is hands-on and uses resources or experiences which are appropriate to the needs of students.
E-Safety
Some of our children are very vulnerable to cyber-bullying. At Oakfield Park we try to teach the children how to stay safe on the internet. Children can spend a lot of time online; socialising, exploring and having fun. Parents/carers can also support their child by regularly talking to them about staying safe - you do not need to be an expert to understand the risks. As a School we focus on e-Safety during Safer Internet Week during February. This is taught using suitable differentiated learning resources which have been created by our teaching staff. The week culminates with an assembly where the children are actively involved showcasing their learning from the week. Throughout the year e-Safety is revisited as and when appropriate. Below are some links that can help, along with our E-safety policy, which is published on this website.
Citizenship
Citizenship at Oakfield Park gives pupils the knowledge, skills and understanding to play an effective role in society at local, national and international levels. It helps them to become informed, thoughtful and responsible citizens who are aware of their duties and rights. It promotes their spiritual, moral, social and cultural development, making them more self- confident and responsible both in and beyond the classroom. It encourages pupils to play a helpful part in the life of their schools, neighbourhoods, communities and the wider world. It also teaches them about our economy and democratic institutions and values; encourages respect for different national, religious and ethnic identities and develops pupils' ability to reflect on issues and take part in discussions.

Design Technology
In Design Technology students combine practical and technological skills with creative thinking to design and make useful products to meet needs. Students are afforded the opportunity to be creative, develop problem solving skills and communicate their ideas which builds their sense of achievement and self-esteem. They benefit from seeing their own progress and taking greater responsibility for their own learning as they begin to evaluate the quality of their work. Students' personal involvement with tasks often improves their attention span, persistence and commitment. Students with more complex needs access the subject through a more sensory, experiential approach. All lessons make use of opportunities to practice, develop and embed basic skills in literacy, numeracy and, where appropriate, ICT.
PE
Students at Oakfield Park benefit from a wide range of opportunities to engage in physical activity. Our school pool is ideal for one-to-one sessions, while Featherstone pool is used for group lessons. We have a fitness gym, playing fields, hard court, sports hall, cycling track, and woodland to support a wide range of physical activities. We also welcome students from other schools for competitive fixtures, and compete in regional inter-school competitions.
Our PE curriculum provides all students with opportunities to develop fine and gross motor skills, co-ordination, flexibility, balance, strength and endurance. Sport-specific skills and understanding of tactics are developed. Our students learn about the importance of sportsmanship, personal goal setting and team work. Problem solving and outdoor learning allow our students to combine physical challenge with social and cognitive challenges too.
Cooking and Nutrition
Food Technology has an impact on all our lives. At Oakfield Park School, we aim to improve the health of pupils by informing them about healthy eating habits, increase their knowledge of food production, manufacturing, distribution , marketing and its impact on both health and the environment.
Our curriculum lays a foundation for all students to experience food, learn cooking skills, food hygiene, safety in the kitchen and an awareness of healthy eating choices so that they can become more independent and make informed choices in later life.
Music and Drama
At Oakfield Park music and drama is taught throughout the school and embedded within the whole curriculum.
We provide the opportunity for every pupil to participate in many activities which are diverse, challenging and enriching, enabling all pupils a vehicle for self-expression.
We aim to enable all of our pupils to develop their own level of creativity; we provide opportunities for pupils to work independently and as part of a group. All pupils are actively encouraged to participate in the annual school production where they develop a wide range of skills.
Pupils' learning is enriched by interaction with visiting professionals who offer workshops and performances and links with external venues.
Art
Art and design stimulates creativity and imagination. It provides visual, tactile and sensory experiences and is a unique way to understand, respond to the world and to communicate with others.
Art is taught as a discreet subject in its own right and it is embedded in the curriculum and used as a tool to enable pupils of all abilities to contribute and experience different subject matter.
Pupils learn about the place and role of art, craft and design in life today, as well as in different times and cultures.
Pupils will access opportunities in our local environment which will provide them with a broader range of experiences, this will include; visits to local art galleries, museums, theatres and dance studios.
As a school we welcome the opportunity to work with visiting dance and theatre companies, and with artists and musicians. We believe in providing a rich and diverse learning experience for all of our pupils.
RE
Learning about and from religion is important for all pupils, with Religious Education at Oakfield Park helping pupils develop an understanding of the world they live in as individuals and as members of groups.
Using the Wakefield Agreed syllabus for RE as a guide, teachers within Key Stage 3 and 4 select an area of study that complements the termly topic and best suits the needs of their class group.
Promoting the spiritual, moral, social and cultural development of individuals, our curriculum offers pupils the opportunities to develop their self-confidence and an awareness of their personal values, bringing their own experiences and understanding of life into the classroom and dealing with issues that form the basis for personal choices and behaviour.
RE is taught through a combination of weekly collective worship, discreet subject lessons and within other curriculum areas, throughout key stage 3 and 4. Each class differs in their approach to RE and frequency of discreet lessons, to ensure a meaningful learning experience for all. Post 16 classes experience many aspects Religious Education through regular PSHE, Citizenship and community lessons. They enjoy taking part in whole school events that celebrate and promote awareness of a range of cultures and religions.
Religious Education at Oakfield Park encourages pupils to develop positive attitudes towards other groups and communities, as well as respect of their beliefs and experiences.
Computing
At Oakfield Park School, ICT is approached in a practical child centred manner. Through the study of ICT, our students expand their knowledge and understanding of the world by being actively involved in experiencing, investigating, manipulating and using information in a variety of forms including text, symbols, sound, graphics, photographs, music and video.
For many of our pupils with more complex needs using technology can be a way for them to develop not only their ability to communicate but also interact with the world around them. Our pupils gain self-confidence, social skills, communication skills, gross and fine motor skills, problem solving skills and a wide range of abilities and knowledge needed to enable them to take their place in today's society.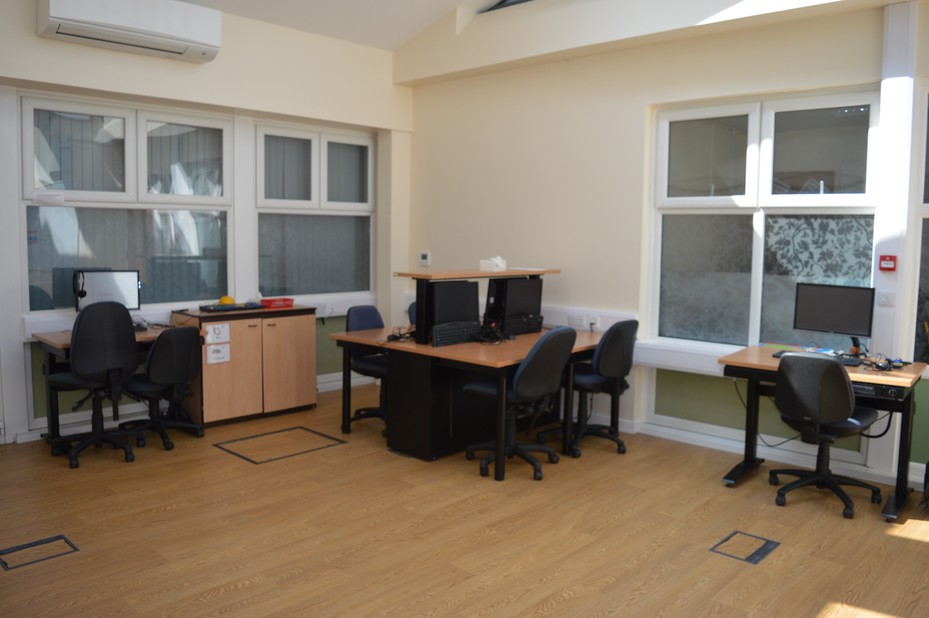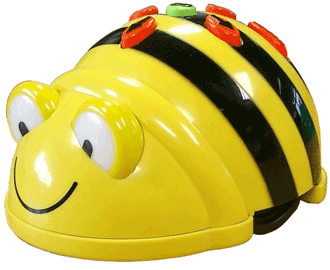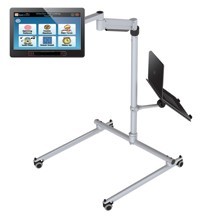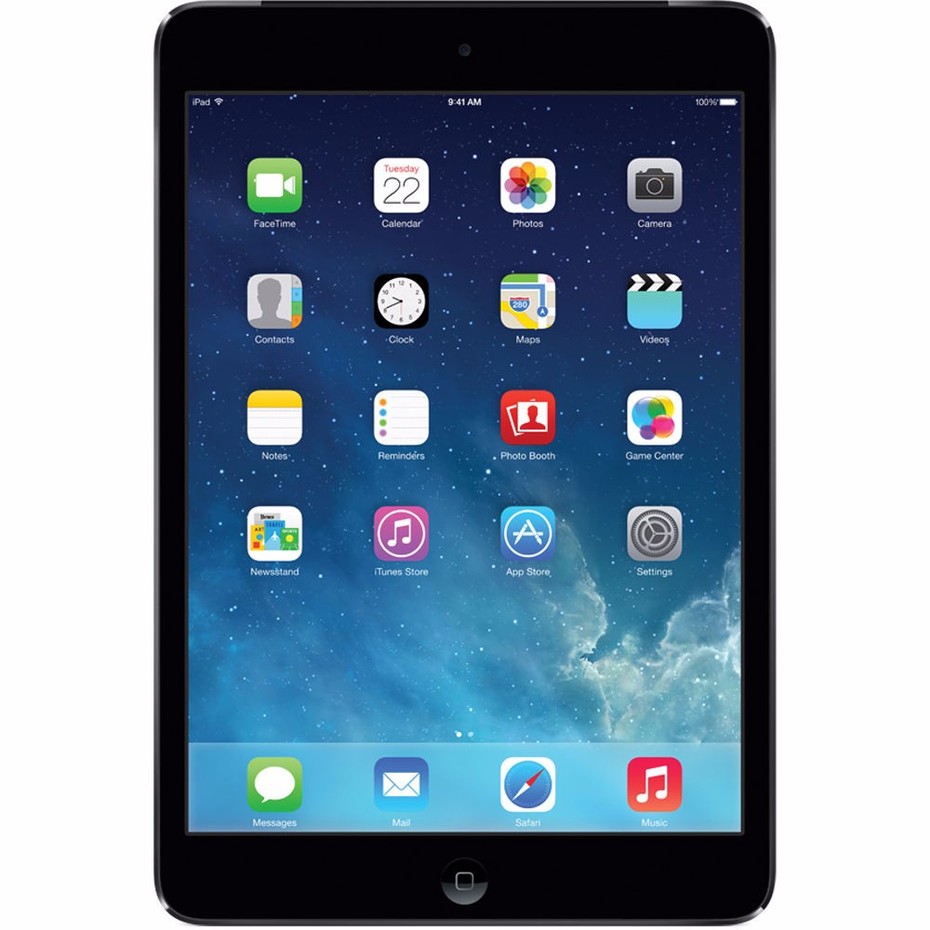 Horticulture
This curriculum area offers students the opportunity to develop both personal and social skills in team working and everyday life skills in an outdoor environment. Whilst maintaining the school gardens growing and caring for plants and utilising other areas around school for outdoor learning, students are provided with a range of opportunities for problem solving and developing an awareness of their immediate environment. Numeracy, literacy, science and ICT are embedded within all activities and students are encouraged to develop skills in these areas whenever and wherever the opportunities arise. Communication skills, concentration and commitment are also developed throughout participation and completion of tasks. Some students will attain a BTEC Entry3 qualification in Land based Studies as a result of their efforts.
PSHE
The Government's Every Child Matters initiative required every child, whatever their background or their circumstances, to have the support they need to: Be healthy; Stay safe; Enjoy and achieve; Make a positive contribution; and Achieve economic well-being. Our PSHE curriculum provides a framework to facilitate these important learning aspirations with the additional aspiration of being as independent as possible. In accordance with the new National Curriculum (2014), we provide a highly differentiated sex and relationship education. Preparing students for the opportunities, responsibilities and experiences of adulthood begins as early as KS3 so that students have as much time as possible to reach their full potential. Our PSHE curriculum supports each student in their endeavours to achieve their individual EHCP outcomes. Teachers differentiate extensively to ensure students are learning the skills and gaining the understanding most relevant to the development of their own well-being and independence. Our Programmes of Study provide a broad and balanced PSHE curriculum, yet also give teachers the flexibility to prioritise individual students' learning needs so that they can all learn to understand themselves physically, emotionally, socially and sexually. They also learn to understand their relationships with others and their place in the wider world. PSHE is taught through a combination of discreet lessons, small group or even 1-1 sessions, but also extensively across the curriculum in a cross-curricular approach. Progress is recorded on the Learning Journey and B Squared assessment systems, as well as through ASDAN accreditation in KS4 and Post 16.
British Values
As a school we are supporting OBON (One Britain One Nation) One Britain One Nation brings us together, not to focus on our differences but to celebrate the values we share: tolerance, kindness, pride, respect, and a tremendous desire to help others. Today's Britain boasts a wonderful array of cultures. It is our multicultural identity that makes Britain so unique. Our diverse cultures are inextricably linked by the sole fact that we are British. It is this fact that has prompted OBON to reinforce and revive what collectively unites us. OBON aims to give a new impetus for the creation of a harmonised society, to make Britain an international model of moral rectitude.